The Breakfast Blend
The Breakfast Blend
with your hosts Craig & Becky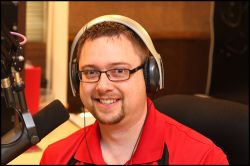 Craig Magrum joined the ministry team here at WPOS in June of 2012, and is excited to be a part of a radio ministry that is teaching and preaching the unchanging Word of God to Northwest Ohio and Southeast Michigan.
He and his wife Gayle were married in April of 2001, and they adopted their son Eban in December of 2005. His background includes ministering on air at WJYM in Perrysburg, U 99.5FM (Cedarville College), and 8 years of wearing various hats of responsibility at YES FM in Toledo.
Craig enjoys digital photography and photo editing, is a licensed Amateur Radio Operator (Ham Radio - NM8W), and enjoys spending time with his wife and son. He also strongly likes anything "Reese's" related.
Becky has also joined the ministry team here at WPOS as the Breakfast Blend Cohost, and guarantees to keep you on your toes! She and her husband Craig are the proud parents of Trina and Dominic.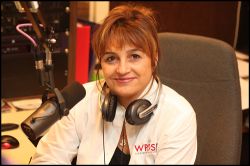 Becky's background includes having worked at both WJYM and WDMN in various roles including receptionist, self-proclaimed "weather girl", and Program Director at both stations. She loves to sing, and has been heavily involved in Praise & Worship Teams, and was also a part of Israel Houghton's "New Breed" group.
She's an avid Browns Fan (we support our Ohio sports teams here at WPOS!), likes "Nightsounds with Bill Pearce", and has been fondly termed "The Fireball" by Cliff Smithers, the WPOS Program Director.
Together, Craig and Becky will be bringing you a "blend" of the best in Christian Music, daily encouragement from God's Word, and interviews with local and national guests as they minister to the entire Body of Christ in Northwest Ohio and Southeast Michigan!